Raw Autumn Shred Series With Awesome Camera Work? We'll Take All Three!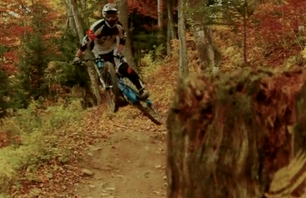 Frenchman Vincent Pernin sends another banger our
way!
Every now and again we find a three-part series that are equal on all levels in terms of quality and camera/editing work. This third installment from Vincent Pernin and Matt Reynaud is clearly no exception. We can't advocate enough how important having a good cameraman is and Matt Reynaud really showcases Vincent's style and flow the way it should be portrayed. The edit takes place during fall in l'Arzelier in the Vercors, near Grenoble. Check out the other two edits here and here on Vital MTB, Enjoy!